The Doha Metro network has been closed as part of coronavirus safety measures for months, but now the service is finally back albeit with some changes.
Every station has been fitted with thermal temperature scanners to ensure nobody with a fever, one of the main COVID-19 symptoms, uses public transport.
Plus, 300 hand sanitisers have been installed across the network, as well as 18,000 social distancing markers to make sure passengers stay far enough apart from each other.
Metro staff are receiving extra safety training, and all customer touch points will be regularly sanitised.
Haven't used the metro before, or want to find out about any changes you might have missed? Read on for our complete guide.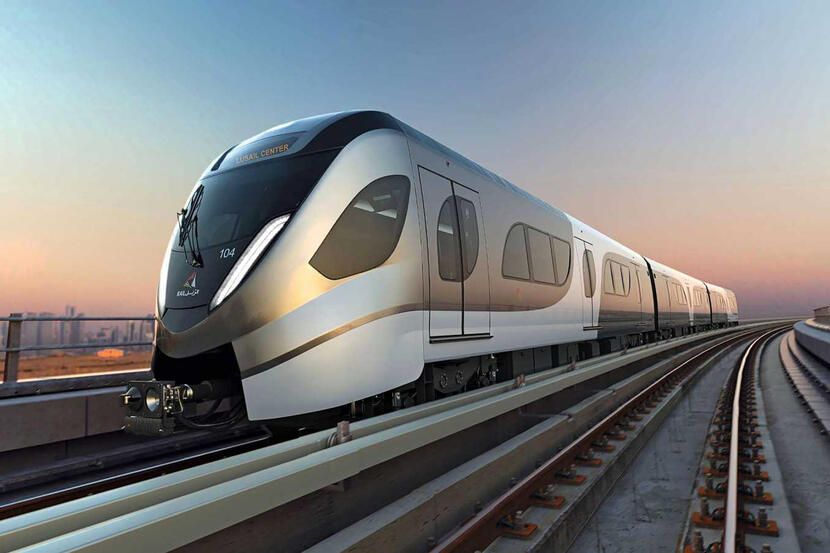 Red Line
The Red Line, which runs from Al Wakra in the south to Lusail in the north, was the first to open back in summer 2019. This line, which covers around 40km in total, also connects Hamad International Airport to the city centre.
There are 18 stations currently active, with the Legtaifiya station opening its doors for the first time on September 1, 2020. This station will be used to connect the metro to the Lusail Tram network once that opens. Major stations along the route include West Bay QIC, Katara and Qatar University.
You can switch between the red and green lines at Al Bidda, or move between all three lines at Msheireb.
Green Line
Doha's Green Line runs from Al Mansoura in the east to Al Riffa, with 11 stations in total. Notable stops include the Qatar National Library, Hamad Hospital and Education City. The Green Line was the last to open, welcoming customers in December 2019.
Gold Line
Travel between Ras Bu Aboud in the east and Al Aziziyah in the west runs along the gold line, which has eleven stops. Important destinations along the line include Qatar National Museum, Souq Waqif and Sport City.
There are plans to add a Blue Line to the network, as well as more stations along the current lines, but no details beyond a provisional opening year – 2026 – have been released yet.
Lusail Tram
Currently under construction, the Lusail Tram network will comprise four lines and 25 stations. It will connect to the Doha Metro at Lusail and Legtaifiya. Planned stations include Marina Mall, Entertainment City and Seef Promenade. The project was slated to open this year, but no date has been set in stone as of yet.
Timings
Doha Metro stations operate seven days a week. From Saturday to Wednesday, the trains operate between 6am and 11pm.
The metro then runs from 6am until 11.59pm on Thursday and from 2pm until 11.59pm on Fridays. Trains arrive every six minutes and the journey between stations lasts approximately three minutes.
Metro cards and rates
All users of Doha Metro must have metro cards with them. The cards are divided into three categories: Standard, Gold Club and Limited Use. Limited Use cards are appropriate for occasional travellers or tourists for any one-time use. Each standard journey costs QR3 and the cost of a full day pass is QR9. To use the Gold Class, the journey cost is QR15 and a full day pass costs QR45.
Rechargeable Cards come in Standard and Gold options and can be recharged and used repeatedly. It has to be topped up before usage and is valid for five years.
While this card can be purchased from Travel Card Vending Machines available at all metro stations, they can also be purchased at retailers like Al Meera, Lulu, Jumbo and Carrefour. Standard cards will be priced at QR30 with a travel credit of QR20. Licensed retailers will, however, not be able to top-up your travel credit. This can be done at Doha Metro stations or online only.
In true Doha style, luxury travel seekers can opt for the Gold Club Card for QR100. A single journey in the gold class costs QR10 and a day pass costs QR30. These cards can only be purchased at the Gold Club offices at the metro stations.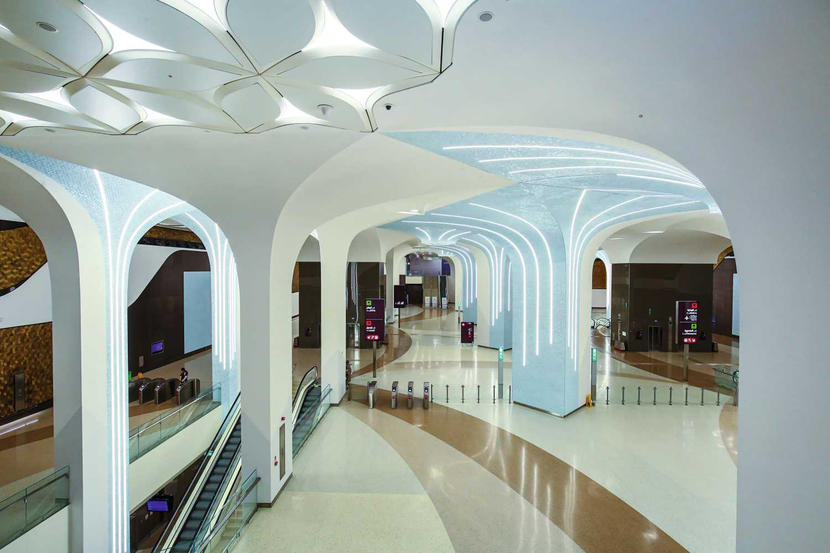 Reaching the station
To make the metro network as accessible as possible, Qatar Rail has collaborated with the Ministry of Transport and Communication to integrate various modes of public transport.
Metrolink shuttle buses run to and from areas not directly served by the metro, such as Doha Festival City and Barwa City. The buses are free, and you can find their pick-up points on the Qatar Rail mobile app. While the feeder buses are free, the passengers can also take advantage of reduced prices through other modes of public transport.
Karwa app users can avail a flat QR8 fee through the promo code RAIL on any journey within 3km to and from the metro stations.
Kids
Kids below the age of four do not require a travel card. They must, however, be accompanied by a fare paying adult. Children over five will require a metro card in order to travel. Younger kids must be accompanied by someone older than 16 years of age. Fares for children and adults will remain the same.