Next stop was the Chapel of the Holy Cross, a Roman Catholic chapel built into the picturesque red buttes on Coconino National Forest land southeast of Sedona. Opened in 1956, the chapel cost $300,000 and required a special-use permit to be built. The architecture has a uniquely modern feel, despite its age. It's open 9 a.m. to 5 p.m. daily except Christmas and Easter. The trek from the small parking area to the chapel is a steep climb; volunteers in golf carts circulate for anyone needing a lift.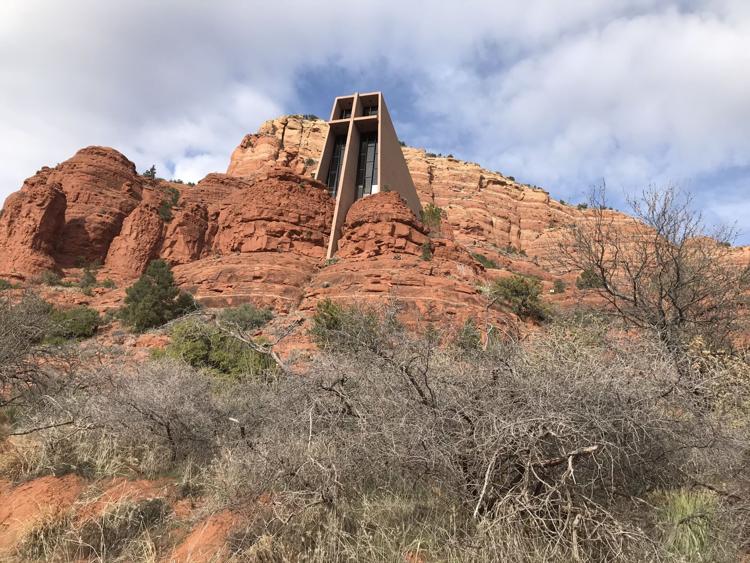 From Sedona, we drove to Williams and checked into the Grand Canyon Railway & Hotel. Our room package included breakfast and dinner in the buffet-style restaurant and a train ride into the national park. The food was good, but if it hadn't been included, we probably would have dined elsewhere for the price.
Day 2
Train to Grand Canyon; Williams to Page, 163 miles
The Grand Canyon Railway began carrying passengers to the South Rim in 1901, but the popularity of automobiles shuttered the service in 1968. Operations were restored in 1989, decreasing South Rim traffic by 5% each year (about 50,000 vehicles).
You can ride the Grand Canyon Railway even if you're not a guest at the hotel. Prior to departure, there's an Old West show — cheesy but entertaining.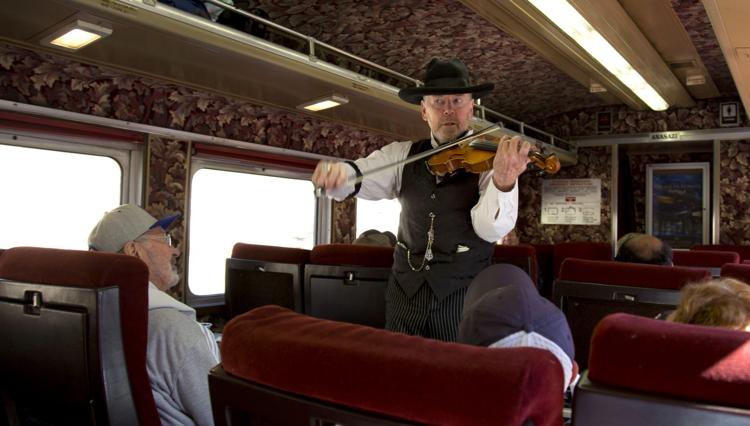 There are six classes of service, from bench seating in the Pullman car to plush seats in the luxury parlor caboose (reserved for ages 16 and older). We chose the middling First Class option. Our assigned seats were comfortable and we had tons of leg room. Snacks and non-alcoholic beverages, too. At just over two hours each way, the train ride was the perfect chance to sit back, relax and enjoy the scenery. The refurbished train cars — many dating to the 1920s to 1950s — all include restrooms.