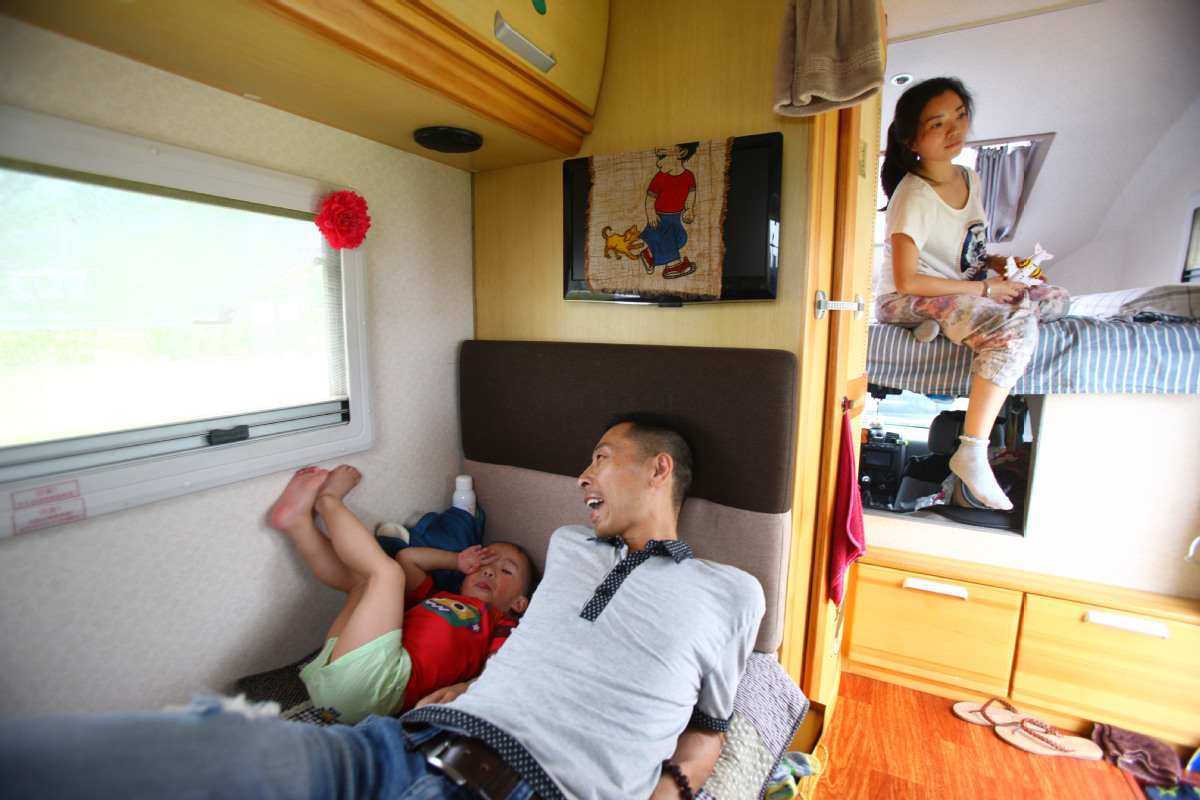 China Tourism Group became the first State-owned enterprise that developed the RV business, the company said. It would continue to increase investments in the sector, and wait for the peak growth period.
"In a short time, the epidemic may help change the concept of RV among Chinese consumers, just like the surge of self-driving tours after the outbreak of SARS in 2003," said Lu Lu, general manager of the investment and asset management arm of China Tourism Group.
"Yet, China has high land costs in most areas, and the investment-return cycle of building camping sites is long, which will have a certain negative impact on the construction of more camping sites," Lu said.
The RV-based road trip business originated in the United States and spread to Europe in the early 20th century. The home-on-wheels business and related travel culture have been quite mature in the Western countries and in some Asian countries such as Japan.
This business is still nascent in China. Many people lack awareness of the style associated with such trips. Some Chinese people in rural and semi-urban areas have not even seen an RV yet, market insiders said.
In 2018, China sold 6,000 RVs, and the inventory is about 20,000, which is far less than the number in the US, Europe and Japan, according to PwC.
Currently, China has about 300 producers or refitters of RVs, according to industry reports.
Some industry experts said China has been developing the RV business for two decades as it is a complex sector. It faces multiple challenges in the country. For instance, the number of camping sites and related infrastructure and standards need further improvement.
Since they are considered ordinary vehicles, a regular Class C driver's license in China will allow one to drive most RVs, and the rental price of a China-made RV generally ranges from 800 yuan ($112.9) to 3,000 yuan per day, based on different types.